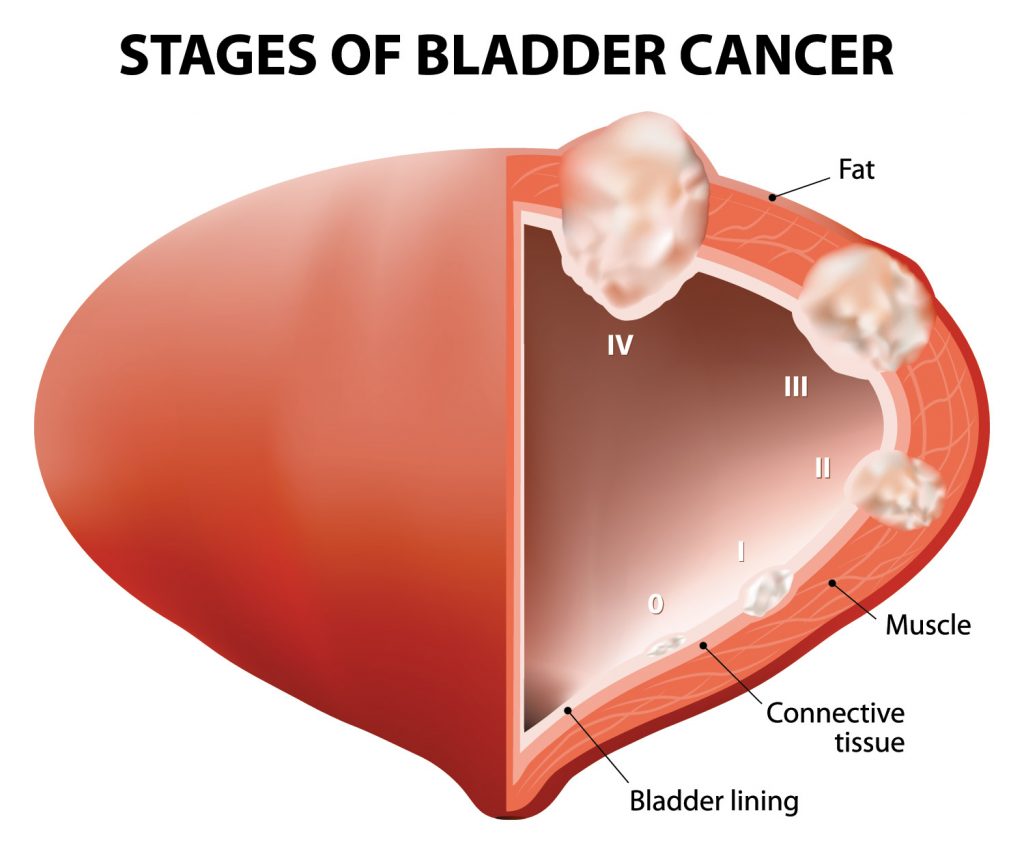 Bladder cancer is one of the most common types of cancer. It responds well to treatment when caught early, but since it can come back, most bladder cancer survivors will need to continue testing for many years to make sure that it has not recurred. Bladder cancer can occur at any age, but it is rare in people under 40.
Symptoms of Bladder Cancer
Many bladder cancer symptoms are also urinary tract infection symptoms. For this reason, bladder cancer is often overlooked, especially in women. If you have any of these symptoms, see your doctor. Early detection of bladder cancer is the key to successful treatment, and if it is something else, you can get relief. Bladder cancer symptoms include:
Blood in urine

Pain or burning sensation when urinating

Pelvic pain

The urge to urinate when your bladder is not full

Unable to urinate or passing very small amounts of urine

Lower back pain

Unexplained weight loss

Loss of appetite

Swollen feet

Bone pain

Weakness

Fatigue
Causes of Bladder Cancer
The exact cause of balder cancer is not yet known, but the following increase your risk:
Chronic inflammation of the bladder, often cause by recurring bladder infections.

Exposure to certain chemicals. Usually from working around them.

Parasitic infection, exposure typically occurs outside the U.S.

Radiation exposure including radiation treatments in the pelvic area.

Chemotherapy using Cytoxan (cyclophosphamide).

Taking

Actos

(pioglitazone), or another drug that contains pioglitazone, for more than one year. Actos is used to treat type 2 diabetes.
People in certain professions are regularly exposed to toxic chemicals that increase your risk of developing bladder cancer. Those at elevated risk include:
Hairdressers

Truck drivers

Painters

Printers

Machinists