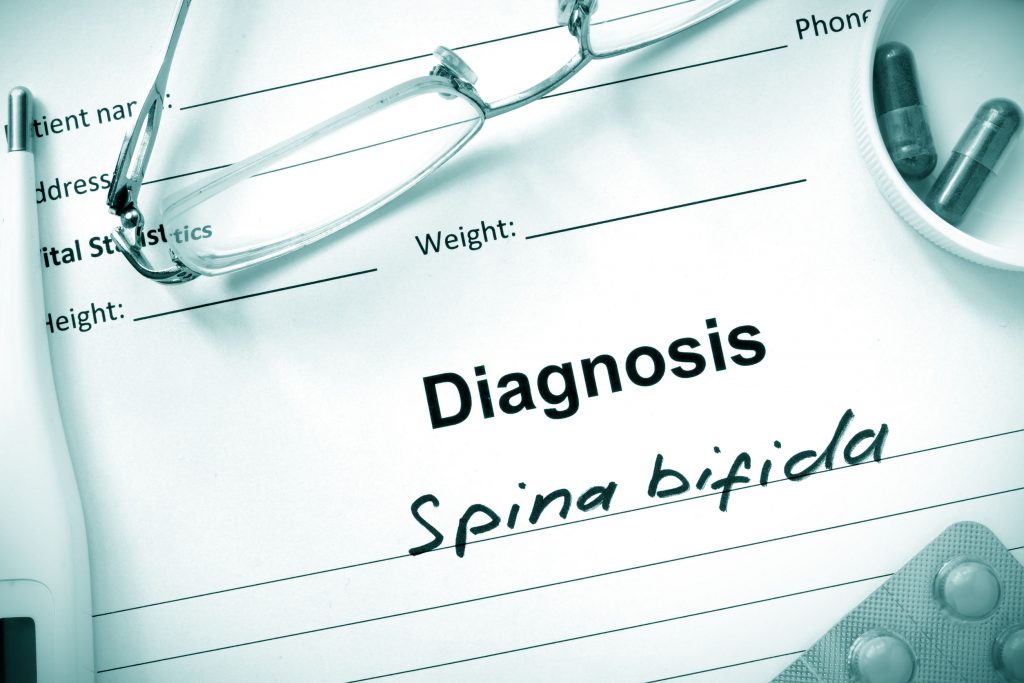 Spina bifida is a birth defect in which the spine does not close completely, so there is an opening that leaves the spinal cord exposed. According to the Spina Bifida Association, it is the most common permanently disabling birth defect in the U.S. it is in a group of birth defects called neural tube defects. Spina bifida varies in severity. Some children are very impaired while others experience few problems or no problems at all.
Severe Spina Bifida
There are several types of spina bifida. The rarest and most severe is called myelomeningocele. It is what most people are referring to when they talk about spina bifida.
In myelomeningocele, some of the nerves push out of the spinal canal and can become damaged. It can happen anywhere along the spine, and it can cause problems such as:
Loss of feeling in the arms, legs, or feet

Weakness or paralysis of the arms, legs, or feet

Bladder and/or bowel problems

Scoliosis and other spinal abnormalities

Hydrocephalus – fluid buildup in the brain
The following conditions are often associated with spina bifida:
Seizures

Learning disabilities

Vision problems

Problems with mobility

Bladder disorders

Bowel disorders

Gastrointestinal disorders

Obesity

Tendonitis

Latex allergy

Skin problems

Sexual dysfunction

Mental health issues
Causes of Spina Bifida
The cause of spina bifida is not fully understood. Women of child-bearing age are encouraged to take folic acid to help reduce the risk. Certain types of drugs, taken during pregnancy, have been linked to an increased risk of spina bifida. These include antidepressants, such as Prozac (fluoxetine) and Zoloft (sertraline), and anti-seizure medications such as Depakote (divalproex sodium).